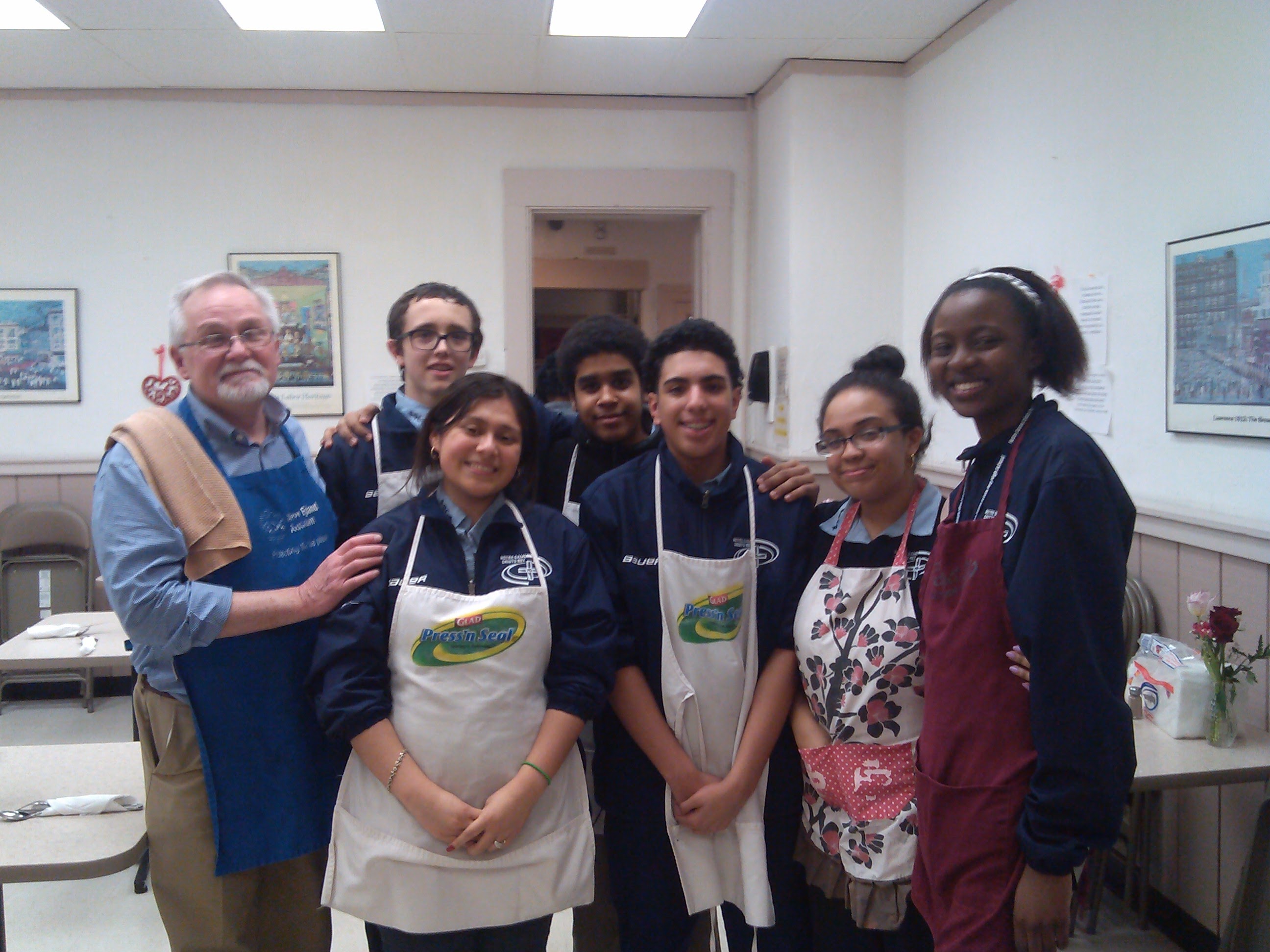 As a Catholic high school, founded in the tradition of the
Sisters of Notre Dame de Namur
, Campus Ministry promotes a Catholic spirituality in the school and among the student body. In Campus Ministry, students have the opportunity to work together in fellowship and they have an inviting place to go for emotional and spiritual guidance. In all of the activities of Campus Ministry, the active participation of student leaders and deep support from the faculty and staff are the underlying principles.
Led by Fr. James "Jim" Morris, the four main components of Campus Ministry at NDCR are:
Community Homeroom
Twice a month, the student body gathers as one community in the school's gym. These assemblies, called Community Homeroom, are opportunities for prayer, student talents, college and guest speakers, presentations on local and national issues, and school wide announcements. As one of the few times all students are gathered together, this time offers an important opportunity to grow in school community over the course of the entire school year.
NDCR Retreat Program

Students at NDCR lead busy and responsible lives. From the academic and professional demands placed on them in the classroom and the Corporate Work Study Program, to various extracurricular activities, to outside jobs and more, NDCR students do it all. For that reason,
each class takes one day away from school each year to grow as a class, rest, reflect, pray, and have fun.
the senior class goes on one overnight retreat which empowers the students to affirm each other and bless the time that they have spent at NDCR.
juniors and seniors are given the opportunity to attend one of two Kairos retreats offered in the school year.
By graduation, each student at NDCR has taken at least five days away from school. It's a week away that can make a world of difference.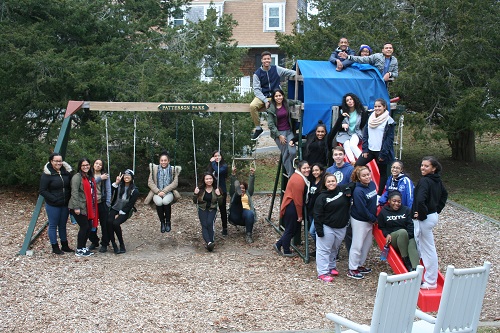 Liturgies and Prayer Services
As a Catholic school, the celebration of the Eucharist remains the most important time that we gather together as community. We mark the beginning of the school year with Mass, hold our Baccalaureate Mass on the evening before Graduation and we observe the Holy Days and Liturgical Seasons by gathering in St. Mary of the Assumption Church for Mass.
On holy days and for the Baccalaureate Mass, NDCR students, faculty, and staff gather together to celebrate the Eucharist and worship together. Mass at NDCR continues to develop as an expression of our Catholic faith that crosses cultures, languages, styles of music, and forms of worship.
Community Service
One of the deepest expressions of our faith is our service to others. NDCR students consistently go out of their way to show up in large numbers for annual service projects coordinated by Campus Ministry.
These service opportunities include the fall "Hike for Hope" and our Thanksgiving Food Drive which benefits
Lazarus House
. Students also volunteer to serve meals at
Bread & Roses
, and provide assistance to St. Mary of the Assumption Parish at Holiday Food Distribution. These events, and others, are traditions at NDCR, and our students' support of the service agencies in the city is a source of pride for the entire NDCR community.
If you would like to meet Fr. James Morris, our Campus Minister, to discuss any of these amazing programs, please call (978) 689-8222 or email him at
jmorris@ndcrhs.org
.