Thank you for your interest in becoming a student at Notre Dame Cristo Rey High School!
You may pick up an application at our main office or click on the link below. To be considered for admission to NDCR, you must be 14 years old by September 1st of your freshman year. Once you have completed the application and collected all the necessary documents, you can mail them to our Admissions Office or deliver them in person to the school at 303 Haverhill Street.
The Admissions process at NDCR requires the following: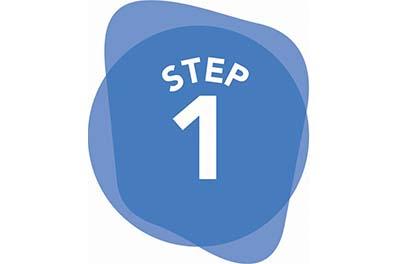 Please Note: some of these documents will be sent to us directly by your school, others will be provided by your parents/guardian. Use this list as a checklist: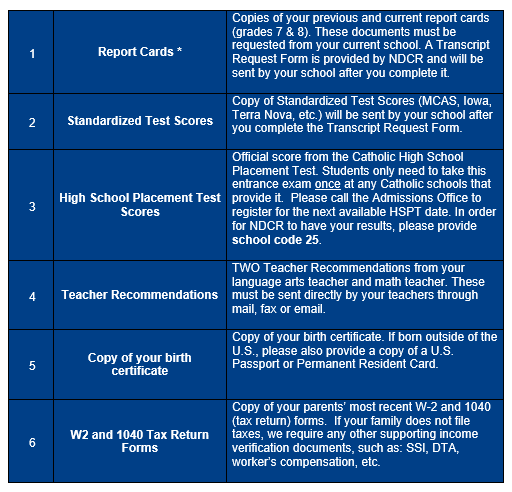 *TRANSFERS ONLY— The checklist above applies for transfer applicants with minor differences - no High School Placement Test is necessary and we will need report cards from the previous two years.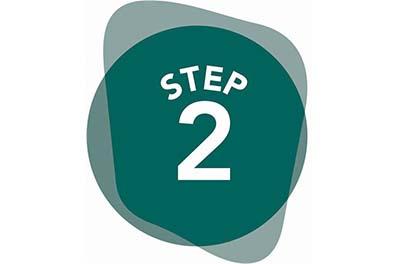 Once we receive your completed application and all of the corresponding documentation listed above, we will call you to set up an interview.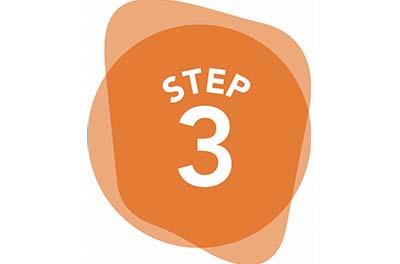 After interviews are conducted with our Admissions and Corporate Work Study Departments, decision letters will be mailed.
If you have questions about the application process, please contact our Admissions Director at (978) 689-1928, email us at
admissions@ndcrhs.org
or fill out the Request Information form to the right.
Other Helpful Documents: