At NDCR, we believe that once you step foot in our school, you will immediately feel like you are a part of the family! Take advantage of our
"Shadow a Hurricane"
program and come see for yourself what it's like to attend NDCR. You will be matched with one of our upper class student representatives and will get a full day to take it all in!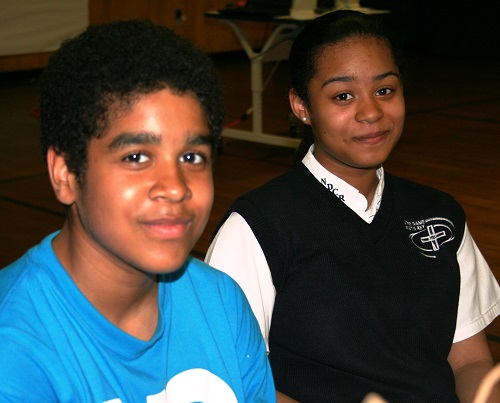 Sit in classes and get a feel for high school!
Meet our amazing teachers and find out about their classes!
Grab lunch with students in the cafeteria and find out more about life at NDCR!
Talk to the CWSP staff about our Corporate Work Study Program!
Attend a game after school with your NDCR student Hurricane representative!
Here are the dates available for shadowing this year:
September 20
September 27
October 4
October 25
November 1
November 8
November 15
November 29
December 6
December 13
December 20
January 10
January 31
February 7
February 14
Every Wednesday, September through February
8:00am-3:00pm
We would love to get the chance to meet you - just fill out this
Shadow a Hurricane
form today and let us know when you would like to stop by for a Hurricane experience!
After you have heard back from our Admissions Director on your scheduled Shadow date, please be sure to return this consent form ----- > Shadow Consent Form